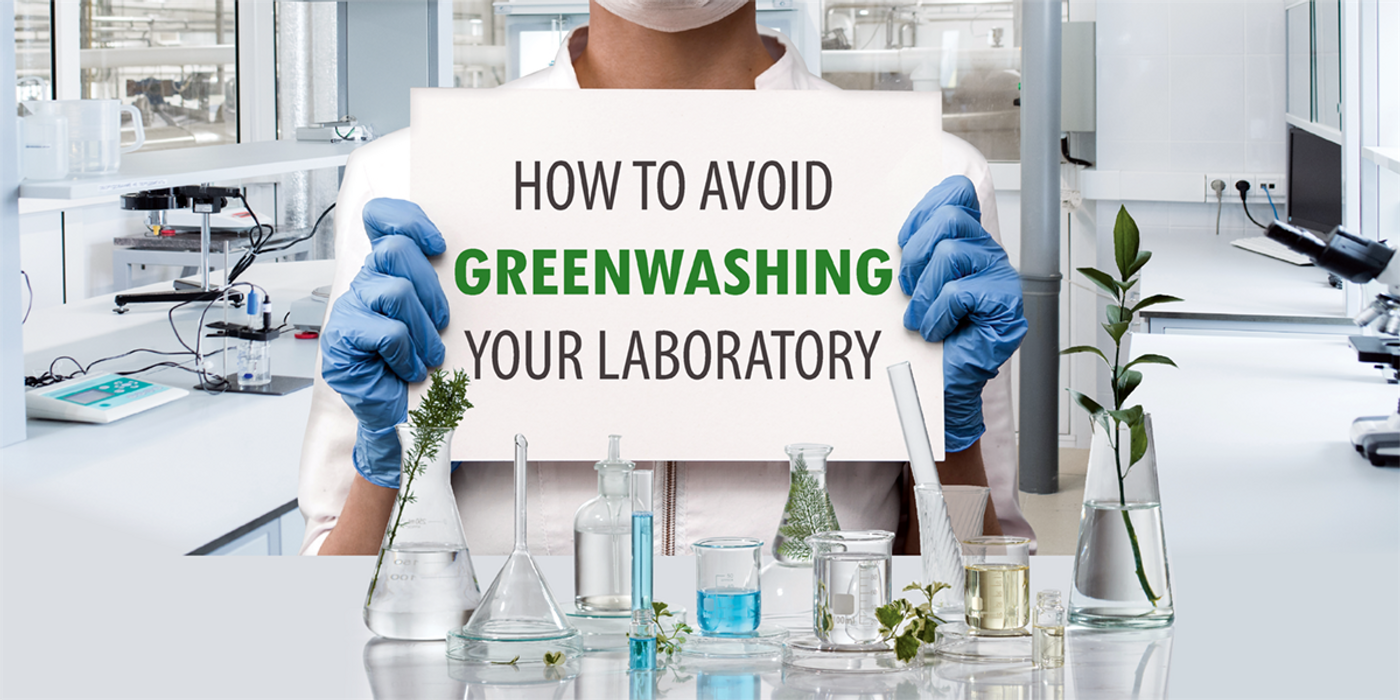 Greenwashing in the lab and more sustainable options from Labcon
Increasing strain on the environment from manufacturing and waste management has led to researchers and lab professionals looking for more eco-friendly solutions in the lab. In the article "How to avoid greenwashing" for LabRoots, Labcon's Kim Cummins detailed the background of the term "greenwashing" and the problem it presents for labs in the future. Companies like My Green Lab are tackling this issue to provide insight into "greenwashing" and how labs can avoid it.
Greenwashing can be described as when companies market sustainability or spend more on a marketing image of a sustainable company, than actually investing in more sustainable practices (https://www.investopedia.com/terms/g/greenwashing.asp). More and more labs are investing sustainable alternatives to their workflow but the lack of transparency in companies sustainability claims results in decision makers using alternatives that are less green than they advertise. 
The prevalence of greenwashing and lack of third-party verification inspired the development of My Green Lab and the programs they coordinate: ACT Environmental Impact Label, My Green Lab certification, Centre for Energy Efficient Laboratories (CEEL), Green Chemistry and more. This San Diego based non-profit is driven by "creating a culture of sustainability" and have become the standard in many circles around the world.
The most important of these programs for procurement professionals looking to avoid greenwashing is the ACT Environmental Impact Label. 
"The ACT Environmental Impact Factor Label was designed to address the need of both scientists and procurement specialists for clear, third-party verified information about the environmental impact of laboratory products." - https://act.mygreenlab.org/
Audited independently by SMS Collaborative during a lengthy 2-6 month process, products receive ACT labels for their environmental impact from manufacturing, energy and water use, packaging, shipping and end-of-life waste management. These areas are measured for impact on 1-10 scale. Environmental Impact Factor (EIF), shows an overall sum of these areas, where a lower score means a lower perceived overall environmental impact for that specific region. ACT labels expanded from just USA, to EU as well as UK, where shipping and waste management initiatives vary. There are plans to expand to all of North America, including Canada.
Labcon USA has had over 600 of its consumable products audited for ACT Environmental Impact Labels, achieving some of the lowest scores for consumables in the industry because of its approaches to sustainability measures including the best possible rating (1) for manufacturing impact.
Labcon Eclipse™ Pipette Refill Towers have some of the lowest scores compared to ALL consumables in the program for minimizing impact in many areas. This score can be attributed to the minimalistic design, where 61% of the entire product is usable (compare to less than 30% for similar products).
The entire packaging is made from 100% recyclable and eco-conscious materials, while being manufactured in a renewable resource (including own solar panels) powered facility that also takes waste from the production process and puts it back into pipette tip and conical tube racks. 
DBiomed, as the main regional distributor of Labcon, shares many similar values and puts sustainability at the forefront of all our product choices and operation measures. We also offer the entirety of Labcon's product line and give them feedback from our broad Canadian customer base about insight into their labs sustainability approaches and what they would like to see more of from Labcon. If you have any ideas or questions about Labcon's approach, we would love to hear them at info@dbiomed.com. You can find Labcon Eclipse™ Pipette Refill Towers and other sustainable products at www.dbiomed.com!