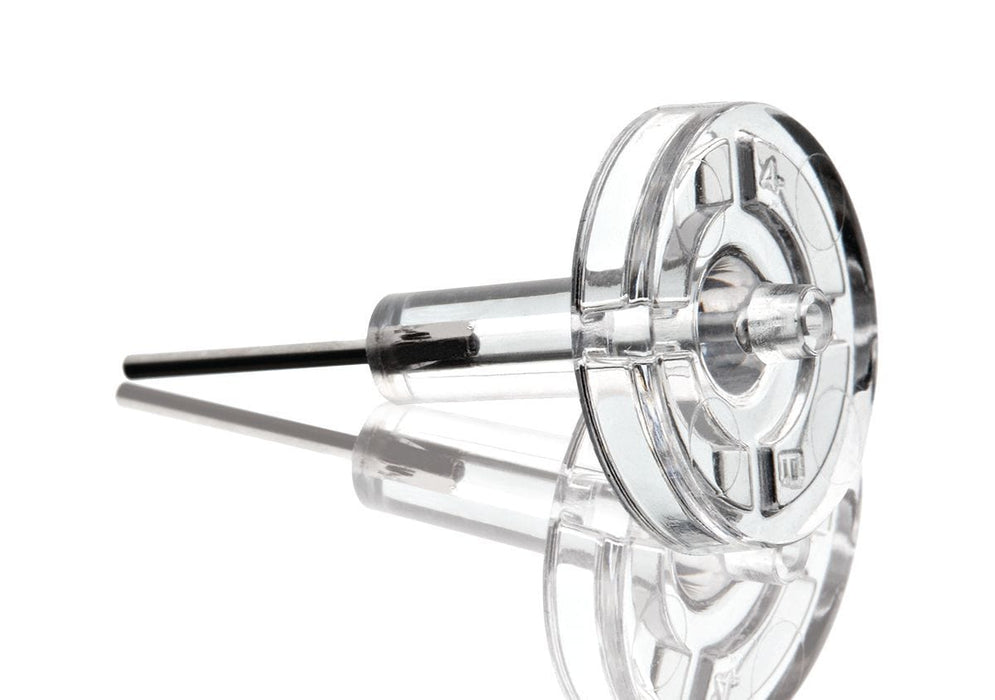 Labcon C-Pette® Blood Dispenser
Original price
$0.00
-
Original price
$0.00
The C-Pette®; makes delivering sample into test cards and point of care cassettes simple and efficient. 
Since you don't have to open the primary sample tube any risk of exposure to biohazards is reduced. And no glass capillary tubes means no potential for breakage near the patient. 
C-Pette® is ideal for use with many point of care analyzers such as the Abbott® i-Stat®. 
You can use the C-Pette® with any analyzer that requires the delivery of a blood sample to a test cartridge.
Safer Point of Care Testing
C-Pette®; helps enhance POC testing. 
It reduces the the tedious job of dispensing into analyzer cassettes. Simple to use at patient bedside, the C-Pette®; precisely delivers one drop of blood from standard blood collection tubes. Available in boxes of 100. Non sterile and not autoclavable.